The term "vision insurance" is commonly used to describe health and wellness plans designed to reduce your costs for eye care. That said, we will use "vision insurance" in this article as a general term to cover wellness and discount plans that offer vision benefits. The big difference between this and major medical insurance policies that may provide unlimited benefits after a certain co-pays and deductibles are met, most vision insurance plans are discount plans or wellness benefit plans that provide specific benefits and discounts for an annual premium.
Vision plans generally cover or provide discounts on the following products and services: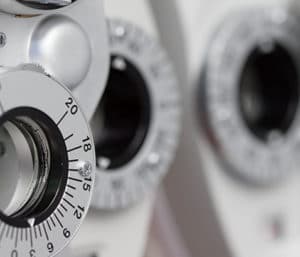 Access to a network of providers, including optometrists, ophthalmologists, eyewear stores, optical laboratories, and LASIK surgeons
When purchasing "vision insurance," be sure you fully understand the costs and benefits associated with the plan(s) you are considering. It's always a good idea to ask the business staff at your eye doctor's office to advise you of the specific benefits of your vision plan prior to your exam and eyewear purchase so there are no surprises.
What Does Vision Insurance Cost?
Vision insurance costs vary, depending upon how the program is designed or your state of residence. As an example, Vision Service Plan (VSP) lists the following cost/savings analysis.
Costs With vs Without Vision Insurance
What You Pay
Without
Insurance
What You Pay
With VSP
You Save
Eye exam
$180
$15 co-pay
$165
Eyeglass frames / single vision lenses
$170 / $150
$25 co-pay
$145
Anti-reflective coating
$175
$55
$120
Photochromic lenses
$85
$70
$15
Polycarbonate lenses
$82
$31
$51
Annual premium for VSP plan (employee only)
-0-
$173/year
-$173
Total
$692
$369
$323
Comparison is based on national averages for comprehensive eye exams and most commonly purchased eyewear brands. Chart represents typical savings for VSP members when they see a VSP eye doctor. Plan above may not be available in all states and plan costs vary by state. Data published at VSP website; accessed January 2019 for Peoria IL.

NOTE:  Most plans also include benefits for purchasing contact lenses — either as an alternative to glasses or in addition to them, depending on the plan. For more details and specifics about your own VSP benefits visit vsp.com.
It's a good idea to comparison shop several vision insurance providers to make sure you get the best value for the eye care benefits you desire. There are lots of other option plans with insurance companies including VSP, Humana, EyeMed, or United Healthcare just to name a few.
Another option that may be available is through payroll deductions or flexible spending accounts (FSAs). An FSA, sometimes called a cafeteria plan, allows an employee to use pre-tax dollars to purchase selected health benefits such as vision insurance. You save money because you pay for the policy with income that has been set aside for health costs and is not subject to taxation. Check with your company's human resource to see if they offer these or any other benefits.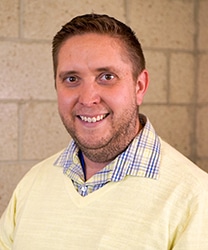 Bryan Chenoweth is a certified ophthalmic assistant, COA and a certified retinal angiographer, CRA. He is the Ophthalmic Technician Department Manager at Bond Eye Associates and has a staff of 10 technicians. In addition, he assists the doctors with data collection, procedures, testing and auditing charts. Bond Eye Associates is accepting new patients in both of their locations: Peoria and Pekin, IL. Please call Bond Eye Associates to schedule your yearly health vision exam with confidence knowing that they have been a trusted, locally owned, medical practice for over 40 years at 309-692-2020 or click here to request an appointment.