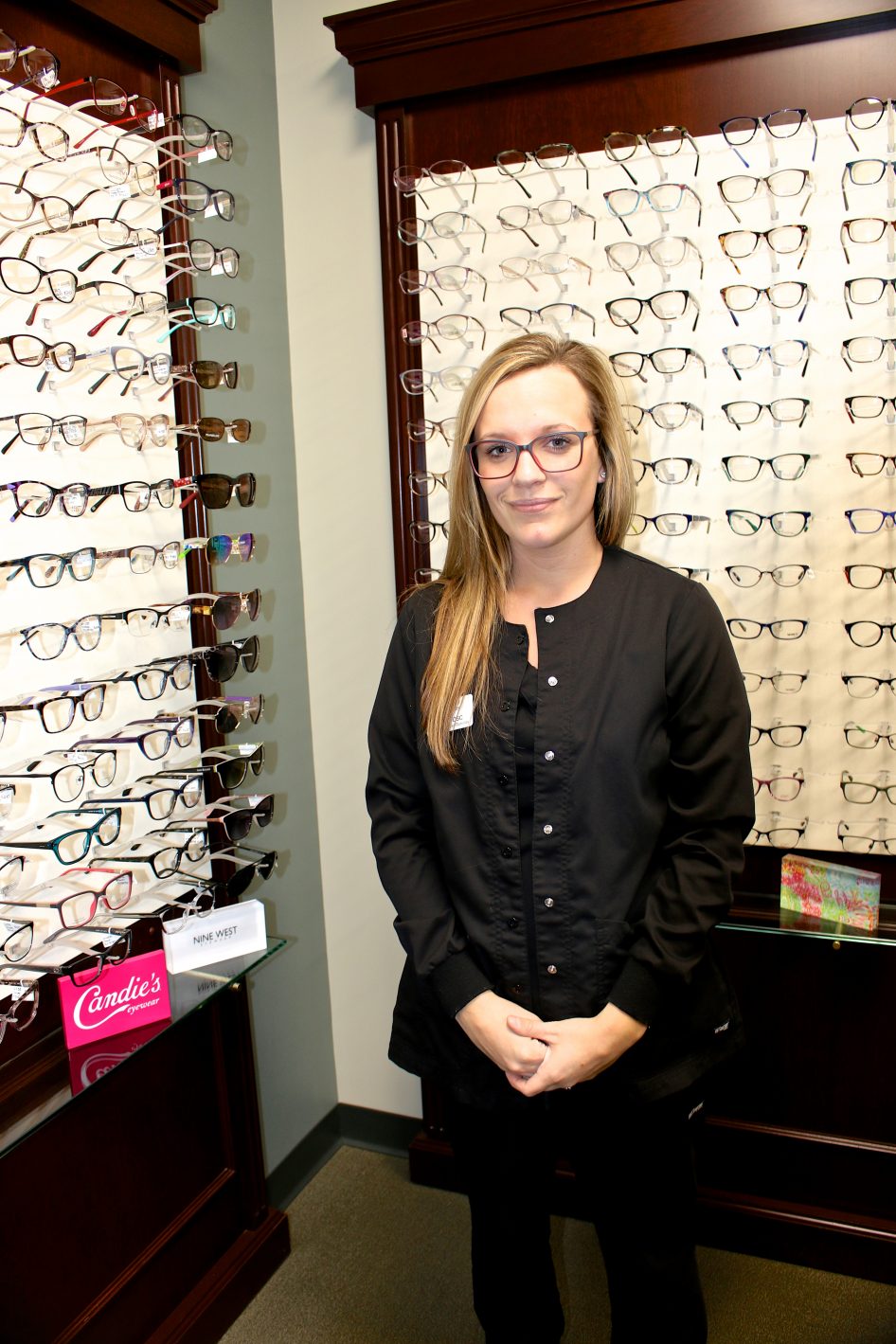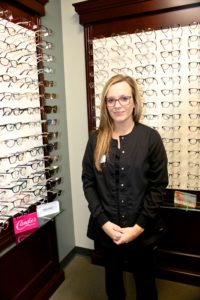 Bond Eye Associates Canton office moved last year due to the Opera Building Explosion on November 16, 2016. We are now located in Suite 2G at Graham Professional Building at 180 S. Main Street. Please come say Hello to Shelbi and Charlie. Sorry we have since CLOSED our Canton, IL office. However you can still meet Shelbi and Charlie in our Peoria and Pekin offices.
Shelbi joined our team in July 2015 as an Ophthalmic Technician. Today she is in charge of all of our Ophthalmic testing. Shelbi lives with her husband, toddler son and dog just outside of Canton. We are so grateful to have such a skilled employee  within our company.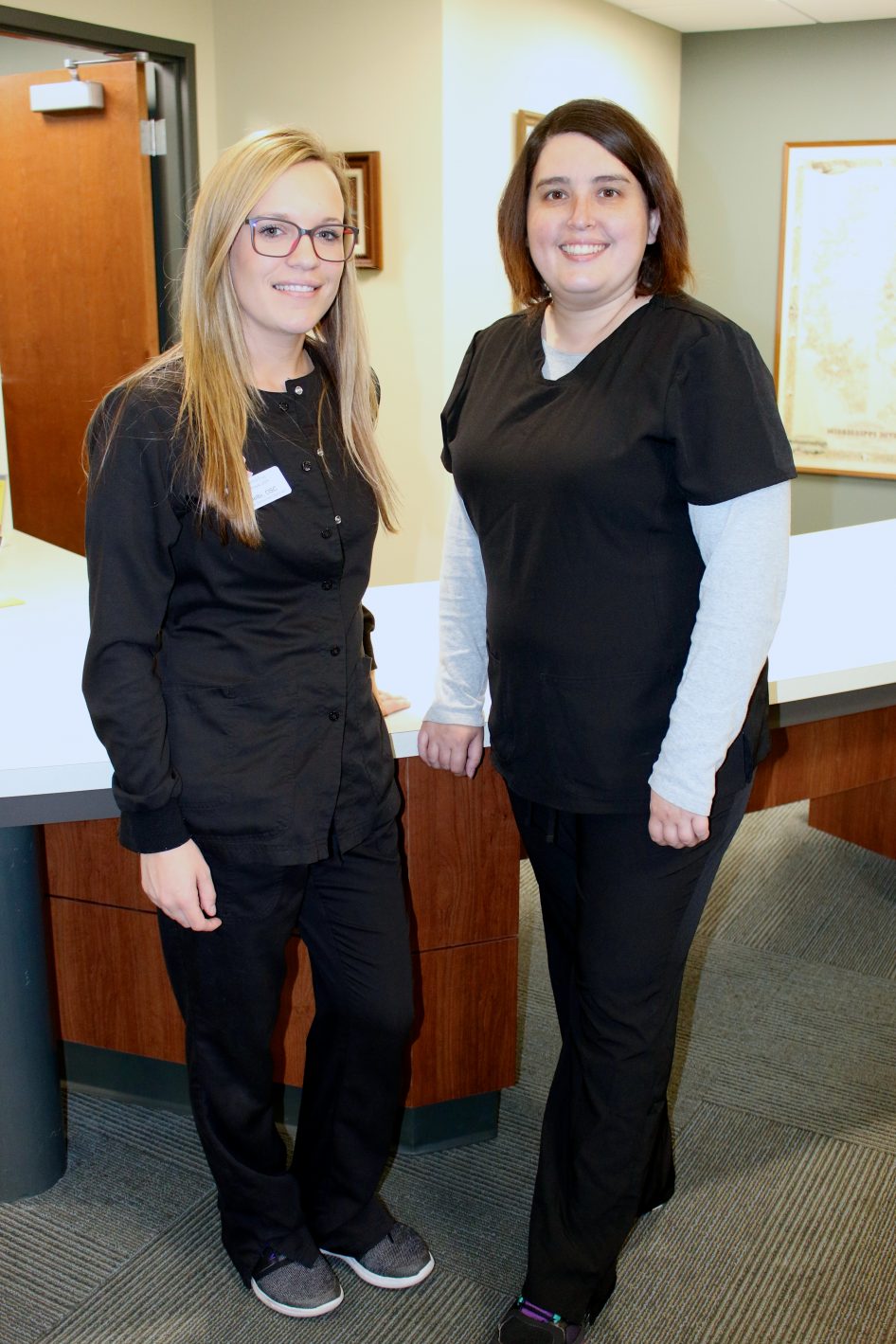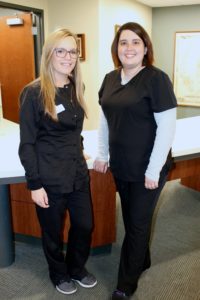 Charlie joined Bond Eye Associates in October 2012 as an Ophthalmic technician and traveled to all three of our locations. In November 2014 she started greeting our patients full-time at the Canton office front desk as a scheduler. Charlie grew up in Pekin, IL but has lived in Canton for 5 years with her husband, four kids and two dogs, a cat, and three chickens. She is always willing to help where needed and is detail oriented and diligent with her tasks. Charlie is currently our Laser Vision Coordinator, helping patients on their journey from being dependent on corrective lenses to having Custom LASIK or PRK surgery.