Lori and Amy are the two smiling faces that will most likely greet you as you walk into our Peoria, IL office located at 6800 N. Knoxville Avenue. Some of their tasks include scheduling and confirming patient appointments, verifying insurance, and checking patients in and out for their appointments. They are typically the first and last Bond Eye Associates you will see when you visit our Peoria office. Call 309-692-2020 today or click here to schedule your yearly vision exam at our Peoria, IL office and meet Lori and Amy. They have a way of making you feel like you are visiting friends. Bond Eye Associates is accepting new patients of all ages!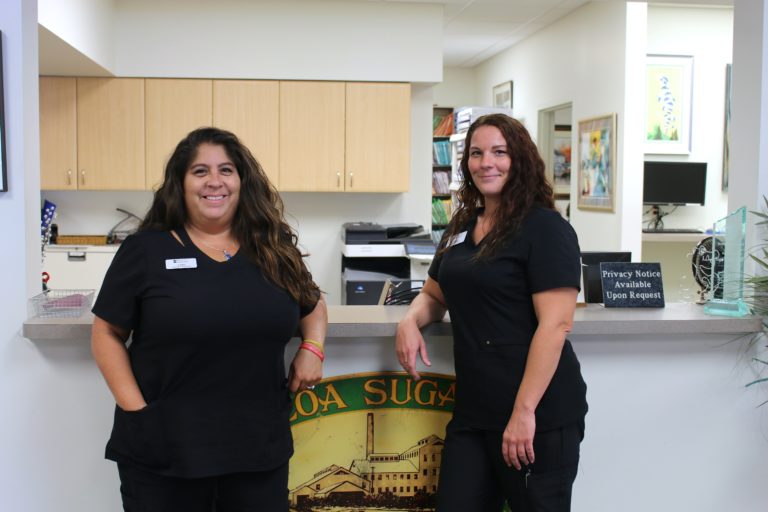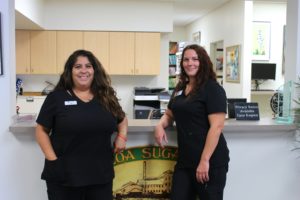 Lori started her career at Bond Eye Associates in February of 2014. Lori came to us with lots of customer service experience from working in the restaurant industry as well as some eye knowledge from her time at LensCrafters as an Optical Technician. Lori lives in Morton, IL and has four children with the youngest three being triplets in high school. Lori has a great memory and will many times greet our patients on a first name basis.
Amy has been with Bond Eye Associates since March of 2015 and she also came to us from LensCrafters where she was the Sales Manager. Amy has two children with the youngest being a senior in high school this year. In April of 2016, Amy decided to join the glasses-free team and had Photo-Refractive Keratectomy (PRK) laser vision correction surgery with Dr. Bond. If you are contemplating laser vision correction and want to know first-hand experience Amy would be happy to share her experience.