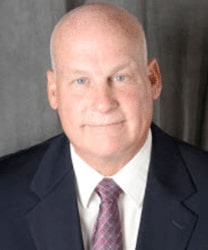 Dr. Henline graduated from Illinois College of Optometry in Chicago and received his undergraduate from Northern Illinois University.
Dr. Henline is a member of the American Optometric Association, Illinois Optometric Association and the Illinois Valley Optometric Association. He held several positions with Illinois Valley Optometric Society such as past president, vice president, secretary and treasurer. In addition, he served on the Illinois Optometric Association Executive Council and was on speaker panels for both Allergan and Alcon. He joined Bond Eye Associates in 2014 and sees patients at our Peoria, and Pekin locations.
Dr. Henline lives in Pekin on Lake Arlan with his wife Holly. He enjoys spending time with his five grandchildren swimming, tubing and fishing. He has a passion for youth hockey and spent over twenty years coaching, managing and served as a board member with the local youth hockey league. Dr. Henline and his wife enjoy traveling and most recently traveled to Italy.