Meet Tami, Kim and Barb at our Pekin Office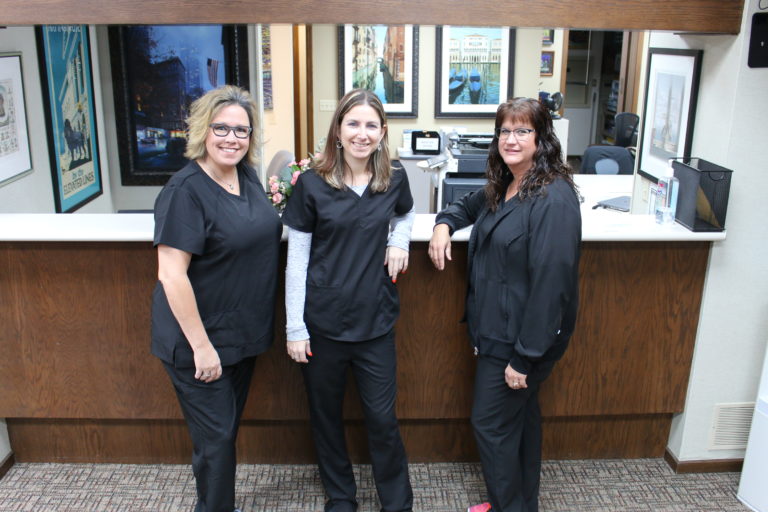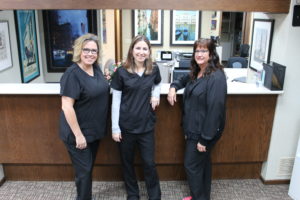 Tami, Kim and Barb are the first and last smiling faces you will encounter when you visit our Pekin office. These three ladies make up our front desk staff at our 725 S. 14th Street, Pekin, IL location.
Tami came back to us in February 2017 after moving away a couple of years prior. She used to run our Bloomington, IL office before we closed that location 3 years ago. She moved back to the area with her husband and we are so happy to have her back on our team greeting our patients. She takes a lot of pride in doing her job thoroughly. Tami typically checks our patients in when they arrive at the Pekin office and wears a smile when she answers the phone.
Kim joined Bond Eye Associates in 2015. She lives in Delavan with her husband and daughter. You will find Kim at our back desk, scheduling your next appointment and making sure you have your patient plan before you leave our office.
Barb's home office is in Pekin but she is the Director of Patient Services so she travels more than the rest of our front desk schedulers. Barb joined Bond Eye Associates 18 years ago as an Optician. She is an ABO certified optician but was ready for a new challenge in May of 2015 when the Director of Patient Services position opened up. Barb is very active in the Pekin community as a softball mom and she has been a Pekin resident her entire life. She and her husband have two daughters and 3 dogs.