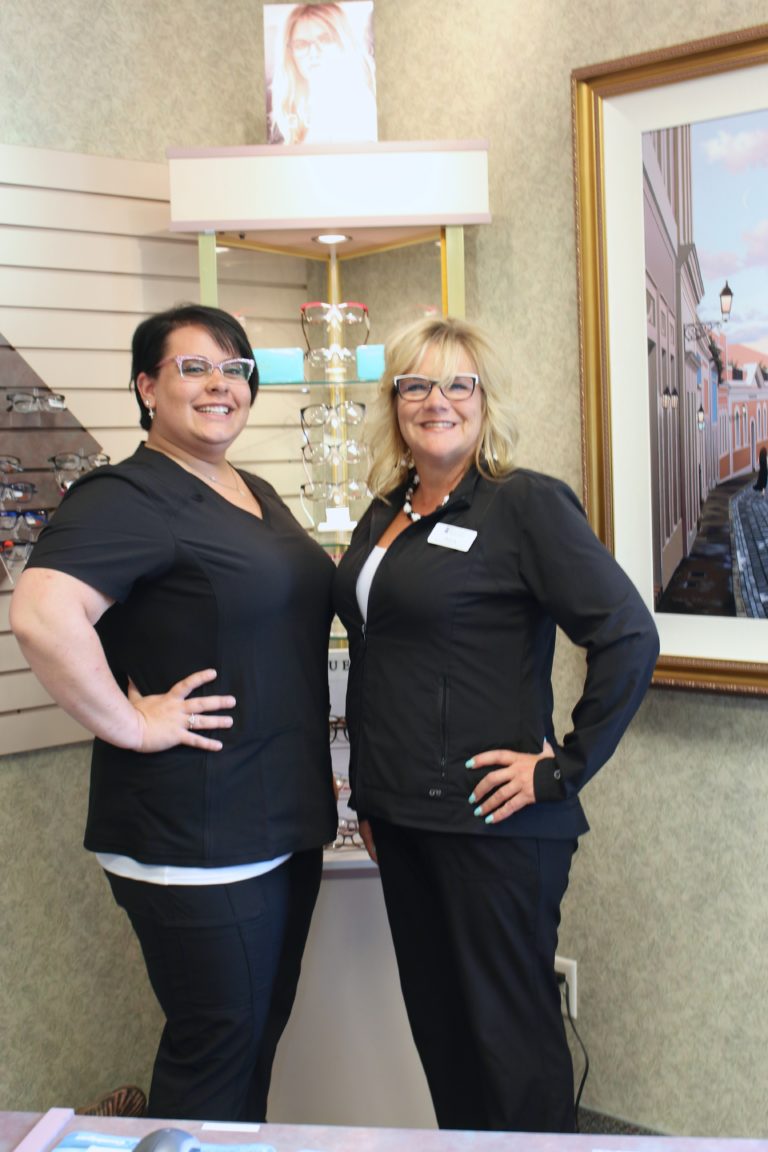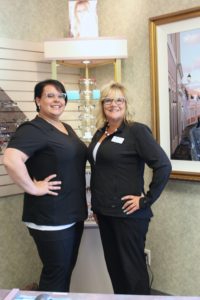 Debra and Lexi are both full-time opticians in the Peoria office optical department. Lexi is ABO Certified, American Board of Optometry, Certified Opticians undergo standardized testing to show that they have the education and knowledge to help you see more clearly. In addition they have to take continuing education classes to keep up their certification. All of our locations offer the latest technological advances in lens creation. In addition all of our frames are warrantied for one year. This means that we do not sell discontinued frames so if something happens to your glasses within the first year we will be able to get you a replacement without having to pick out a new frame.
Deb worked for Bond Eye Associates years ago and in 2004, she left Bond Eye Associates when she moved to Quincy, IL. She rejoined our team in early 2017. She has 2 children and 2 grandsons. Debra is an animal lover with 2 dogs Gunner and Gus and 1 horse. Every year she goes on a week-long trail ride in MO and loves traveling. If she isn't on a horse then she is on the back of a Harley. She is a country girl at heart who loves her career of helping people look good.
Lexi came to us from Misetich Family Eye Care and brings 4 years optical experience prior to joining our team. Lexi has 2 cats named Penny and Sharpie. Her hobbies include watching the Chicago Black Hawks, hiking, scrapbooking, and attending music concerts including Garth Brooks in 2015.
We accept prescriptions from outside doctors, so come in and shop our premium designer frames and know that you will be seeing and looking your best after ordering your glasses or contacts with Lexi and Deb. Bond Eye Associates is accepting patients of all ages at all three of their locations: Peoria, Pekin and Canton.