Why is this revolutionary?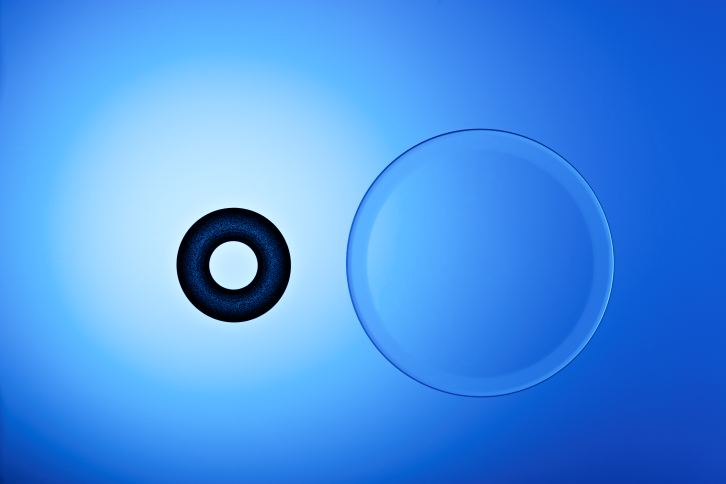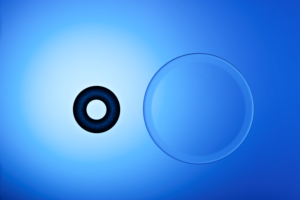 In our 40s and 50s, we begin to experience the naturally frustrating effects of blurry near vision and turn to readers for help. This near vision loss is called presbyopia.
The KAMRA inlay treatment is an eye procedure that restores near vision and frees you from the frustrations of reading glasses.
How does it work?
The KAMRA inlay sits in the first few layers of the eye known as the cornea. Smaller and thinner than a contact lens, the inlay is a mini-ring with laser etched holes in the ring to support corneal health and an opening in the center. By using the pinhole effect, the inlay focuses light coming into the eye. This restores near vision while maintaining distance vision.
What is the difference between KAMRA and monovision?
Monovision is a laser vision correction procedure that treats one eye for distance and one eye for near. The compromise with monovision is that it does sacrifice your distance vision for clear near vision as well as depth perception.
Why is it put in only one eye?
The KAMRA inlay is placed in only one eye allowing you to see up close, while maintaining your distance vision in both eyes. Your non-KAMRA eye is left untouched. Working together, the eyes allow you to see near to far.
Who can benefit from the KAMRA inlay?
KAMRA is ideal for active individuals who want to reduce their dependency on reading glasses and meet all medical criteria. It is important to understand there may be times when additional magnification is needed for small print, to see in dim light, or to perform a near task for an extended period of time.
How much does KAMRA cost? Does insurance cover it?
KAMRA is considered a cosmetic procedure so insurance does not cover the price of the inlay. Our price is $3500 which includes all of your pre and post-operative appointments for 2 years, eye drops and medications on the day of treatment. Many of our patients take advantage of our special financing options to pay for the KAMRA corneal inlay.