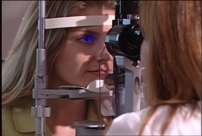 Here is a fun little fact.  Really bad things that will blind you forever do not typically hurt at all!!  The simple yet very painful and awful looking eye conditions usually heal easily and quickly.  Blood on your sclera (white part/conjunctiva) look terrible but is no big deal as it fades away quickly.   Corneal scratches or abrasions that will put you on your knees in pain, heal in a few days.  However, Glaucoma (pressure), Retinal Detachment (flashing lights), Macular Degeneration, Diabetes, TIA (Transient Ischemic Attack/Stroke) will blind you and you won't even know it until it is too late. Some diseases show subtle signs of visual change but some don't.  By getting a yearly vision exam, we can pick up on subtle or sudden big changes in your ocular health and vision.
Did you know that we can even detect brain tumors from looking at your eyes?  Tumors can produce a visual field loss (blind spot) which can tell us where in the brain the tumor may be located (like a road map basically).  Although visual field loss is invisible to you, neurologically we can pick it up on testing.  Your pupil size and reactivity to light can also tell us if you have a retinal detachment or a possible tumor.  It is called an APD (Afferent Pupil Defect).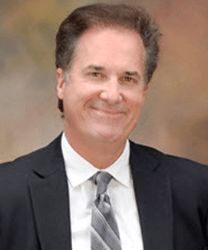 Pupils should always be equal round and reactive.  Anisocoria is an unequal size pupil but can be normal.  When the pupil is suddenly different in size that it becomes a concern.  A chemical in your eye can also cause it to change but your pupil will go back to normal within a day or two.  Any of the above should be investigated and followed.
Now let's say you had a problem, red eye, painful, etc. and you saw the doctor.  If everything has been examined and you have been given meds, you should start to improve in about three to four days on average.  If not, something is wrong, we need to change meds or increase the dosage for your difficult case. This is a standard rule, and you should be followed closely by your eye doctor until you are better.
Written by Dr. James Wilson, an optometrist at Bond Eye Associates. He is accepting new patients in both of their locations: Peoria and Pekin, IL. Please call Bond Eye Associates to schedule your yearly health vision exam with confidence knowing that they have been a trusted, locally owned, medical practice for over 40 years at 309-692-2020 or click here.