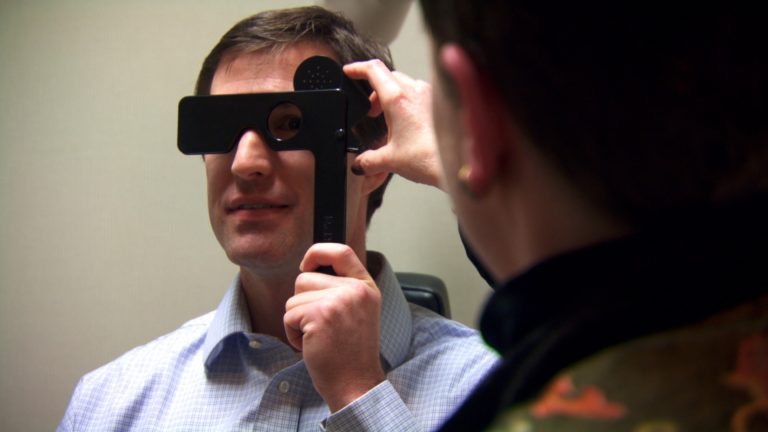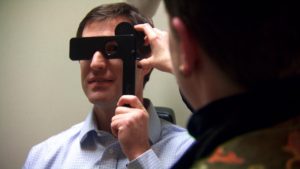 The simple pinhole test has retained its value over the years because it differentiates vision that can be corrected with lenses from vision that cannot; all done in a rather uncomplicated manner. It is a quick way to sort out an eye examination with "medical necessity" from one that is a routine vision exam.
In the current medical environment of reimbursement, determining the medical necessity at the beginning of an eye examination will tailor the time the doctor or technician spends with the patient. Most of the time a refraction or new prescription, is not needed if the patient fails to have improved vision with the pinhole test. This test can guide the preliminary exam to focus on the patient's medical conditions. Which allows the doctor to focus on finding the right solution for each patients vision needs.
If vision can be corrected with the pinhole test, then it is likely that a new prescription for glasses or contacts can help. A refraction with a routine yearly eye examination will address the patient's concern. When a patient is pinhole tested the pinhole removes scattered light and helps the patient focus more clearly which will allow them to read the Snellen chart more easily.
The pinhole test is an invaluable tool in demonstrating to the patient early in the examination whether a medical problem exists. This often lessens resistance to undergoing additional vision tests if vision cannot be corrected with the pinhole test. As well as showing the necessity of having a refraction if their visual acuity does improve during the pinhole test.
Please call us toll free at 800-243-2020 or fill out our contact us form to schedule your yearly vision exam!