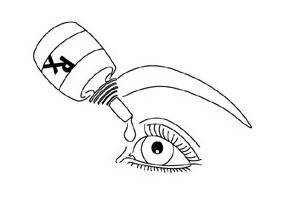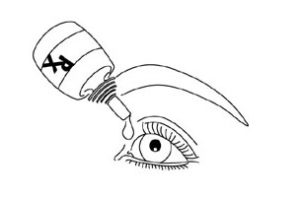 Technology continues to improve the way cataract surgery is done, including techniques available right here in Central Illinois such as drop-less cataract surgery. First, what is a cataract? A cataract is when the natural lens in your eye becomes hazy and cloudy making it difficult to see clearly. Common symptoms of cataracts include blurred or double vision, halos around bright lights, difficulty seeing at night and difficulty distinguishing colors. Typically, this occurs over time with age however trauma or disease can cause cataracts to form in young people.  Cataract surgery is the removal of the cloudy lens and with our modern technology replacing it with an artificial lens.
The removal of cataracts has been noted as early as 500 B.C. when they used a technique known as couching in which they pushed the lens into the jelly like substance in the back of the eye called the vitreous.  The vision was clearer but by no means sharper. In 29 A.D. physicians used a technique equally disturbing called needling.  An instrument was used to break up the lens into multiple pieces which the body absorbed. This technique also left the patient with poor vision.  Modern cataract surgery was improved greatly in the 1960's by Dr. Charles Kelman.  He developed the technique known as phacoemulsification.  This uses an ultrasound to break up the cataract and remove it by suction through a small incision.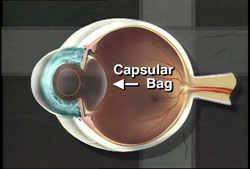 As cataract surgery techniques improved, doctors began focusing on improving vision. Early on cataract glasses helped improve vision after surgery but were very thick distorting lenses.  Artificial or intraocular lenses (IOL's) were first introduced in 1949 but were unsuccessful at first. The next 30 years saw an improvement in implants making surgery extremely successful. Today IOL's come in many different strengths and have options to correct astigmatisms, near vision as well as distance vision.
Antibiotics were not developed until 1942. Most antibiotics were discovered between 1940 and 1962 and they were of the same classification. Infection, retinal detachment, high intra-ocular pressure and endophthalmitis (an acute, severe inflammatory process of the inside of the eye) made early cataract surgery very risky.  Endophthalmitis is still the most concerning as it can cause decreased vision and possible loss of the eye.
By 2007, topical drops were standard care after cataract surgery.  These drops consisted of an antibiotic, an anti-inflammatory NSAID and a steroid.  Drops were started a day or two before surgery and used until the bottle was empty.  While these drops have decreased the infection rate there are still some concerns.  Patients complain of the cost, they are afraid they are getting either too many or not enough drops in the eye.  There is also a compliance concern of whether the patient is using the drops at all. In 2008 – 2009 intravitreal injections were introduced during cataract surgery.  This is an injection of medication into the anterior or posterior chamber of the eye.  The most common and studied medication was Cefuroxime.
Today many patients when given the option prefer to only receive the injection during their cataract surgery.  During the cataract surgery after the lens is replaced the surgeon injects the medication into the vitreous. The medication is cloudy, so it can cause the patient's vision to remain a little cloudy following surgery for a day or two. However, we have found that the eye is calmer post-operative and with this technique, there have been no cases of endophthalmitis documented since being introduced in 2015. The most common injectable medications now are Cefuroxime, Moxifloxacin/Triamcinolone or Vancomycin. If a patient has an allergy to the medication, retinal issues or a complex cataract removal, intravitreal injections are not advised. These medications are used as an off-label use.  For the pharmaceutical companies to approve these medications for injection, they need to have around 250,000 subjects to prove they are statistically safe and effective.  While many patients can opt for the drop-less cataract surgery they may still have to use a drop post operative. We have found that approximately 10% of patients may need an additional drop or drops.
Most patients opt for this drop-less cataract surgery technique due to reduced out-of-pocket cost of drops. Offering patients, the drop-less option ensures drop compliance for patients that have a tough time placing drops in the eye. The lack of post-op drops eliminates numerous call backs related to pharmacy and drop regimen. In addition, there's decreased patient cost, and zero contamination.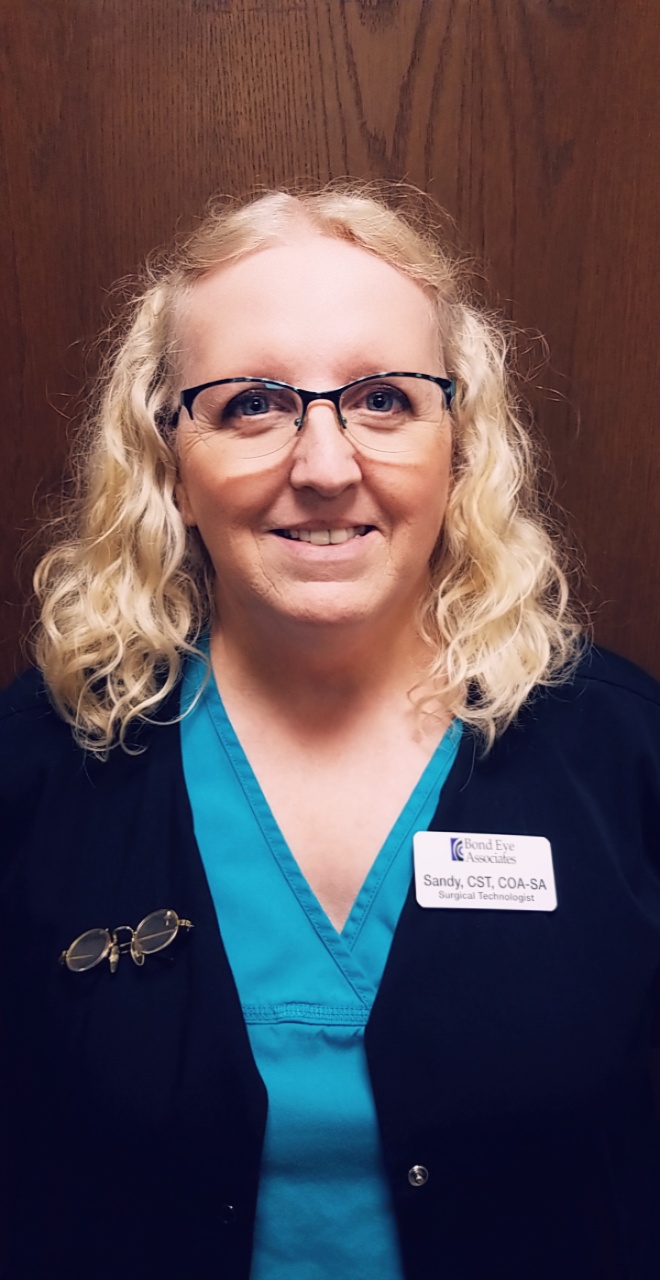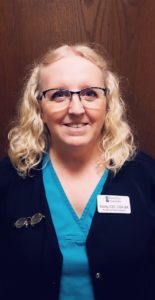 So, what are the cons of having a drop-less cataract surgery? Patients have noticed it takes a couple of days for the eyes to clear up after surgery due to the cloudy nature of the injection.  Also, they notice more floaters than when using drops.
Sandy Beal, CST has worked at Bond Eye Associates 27 years and 31 years as a Certified Surgical Technician. She assists surgeons during minor office procedures as well as in the operating room at the local hospitals. Dr. Bond has been offering patients the option of having drop-less cataract surgery since 2015. Please call Bond Eye Associates to schedule your yearly health vision exam with confidence knowing that they have been a trusted, locally owned, medical practice for over 37 years. They are accepting new patients in both of their locations: Peoria and Pekin, IL.  Please call 309-692-2020 to schedule an appointment or click here.