It's Back to School season and with that comes Children's Eye Health and Safety Month! The stores' shelves are filled with all the latest and greatest school supplies.  Digital devices such as smartphones, tablets, and computers are becoming more commonly included on that list, even with young children. Time reported in their October 28, 2013 issue that seventy-two percent of children aged eight and younger had used a tablet or smartphone. (1) While the use of these can improve fine motor skills and dexterity, the effects of the blue light emitted from the screens can be detrimental to children's health and vision.
There are many sources of blue light in our environment, with sunlight being the prime source.  Blue light is necessary for good health.  It can help memory and enhance mood. Studies show there appears to be a correlation between lack of exposure to sunlight and the increase in nearsightedness in children, as well.  It also regulates circadian rhythm, the body's sleep-wake cycle.
As mentioned earlier, studies are showing risk to vision and health due to excessive blue light exposure in children. Children are more susceptible to visual damage because their young eyes have not fully developed the pigment cells necessary to filter out the harmful blue light.  It can disrupt sleep cycles by suppressing melatonin release, the hormone that tells one's body when it is time to sleep. This is especially true when devices are used close to bedtime. Over time, prolonged exposure can lead to eye strain as well as permanently damaging retinal cells.  Studies suggest a link between blue light and disease such as age-related macular degeneration.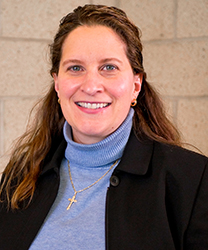 There are several options to help minimize exposure to blue light.  Some options include:
Decrease the amount of time spent in front of digital devices and take frequent breaks.
Utilize screen filters on computer screens, tablets, and smartphones.
Discontinue use of digital devices at least an hour before bedtime and dim the screen in the evening.
Talk to your eye care professional about newer lens technologies such as anti-reflective treatments that decrease glare and lenses that block blue light from the sun and digital devices.
As always, please consult your eye care professional at Bond Eye Associates with any concerns regarding your or your child's eye health or safety.
Dr. Ivetta Daccache is an optometrist with Bond Eye Associates. She is accepting new patients of all ages in both their Pekin, and Peoria, IL locations. Call 309-353-6660 or click here to schedule your child's yearly vision exam.
"More Than 33 Percent of Kids Under Two Use Tablets So Prepare for an Army of Robot Babies" Noah Rayman, Time, October 28, 2013.